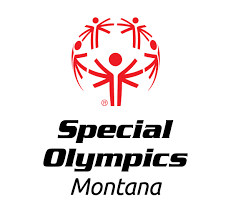 The Nile Bull Bounty is a fun event which supports Special Olympics. It will be held on October 15. To sponsor a bull, you will make a,
$600 donation to Yellowstone Valley Area Special Olympics (YVAR) if bull bucks cowboy off.
$400 donation to YVAR if cowboy rides bull for full 8 seconds.
As a sponsor, you will receive:
2 tickets to October 15th rodeo performance ($70 value)
Invitation to pre-rodeo hospitality provided by Special Olympics (Appetizers and drinks at 5:30 pm. Rodeo begins at 7 pm.)
Announcement of sponsorship during the Nile rodeo when it's your bull's turn
The best part is all of the money raised will stay here locally to support the Yellowstone Valley athletes. The funds will cover the travel costs to the Montana Special Olympic State Games in Missoula next spring.
**If you have questions, please call Michelle Boucher, Yellowstone Valley Special Olympic Fundraising Coordinator at 406-255-5279 (work) or Andrea Huck at 696-7795.