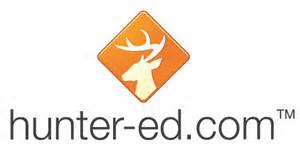 Hunting can be a dangerous sport, because guns and bows are involved. Although hunting accidents are rare, they can and do happen. You don't want to become a statistic. If you are a novice don't be afraid of taking a hunter's safety, and a shooting class. When you pick up a firearm you become part of a system that you are in complete control of. You are the only one that can make your gun safe or unsafe.
Here are the ten basic rules of gun safety;
Always keep the muzzle pointed in a safe direction. Never point a gun at anything that you don't want to shoot.
Firearms should be unloaded when not in use. Never bring a loaded gun into your house.
Don't rely on your gun's safety. Safeties are mechanical devices, and mechanical devices fail.
Use the correct ammo.
If you gun misfires, handle it with care.
Always wear ear and eye protection when shooting.
Be sure your barrel is clear of obstructions before you shoot.
Have your gun serviced regularly.
Learn the mechanics of the firearm that you are using.
Make sure of your target, and what's behind it before you shoot. Never shoot over a hill.
I personally believe that you owe it to the animal that you hunting to be a good shot. Many hunters take out their rifles once a year, and then wonder why they missed or even worse wounded an animal. I try to shoot 1000 arrows and 100 rifle shells over the summer. So go to the range, and throw some lead!