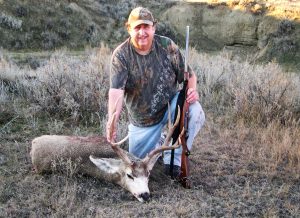 Welcome to Rough Rider Outdoors
Rough Rider Outdoors is an online outdoor adventure magazine featuring weekly posts on hunting, fishing, shooting and outdoor adventures.
 Big 5 Hunts
Classifieds
Contests & Events
Fitness Tips
Free Printable Targets
Guided Hunts
Outdoor Gear Reviews
Wildlife Photo Gallery
Trophy Room
Warrior Forum
Wild Game Recipes
Wolf Watch
An online Store with Outdoor Gear Discounted 10% to 50% Off Of Retail Sales Price. Special Order Quotes. (Access to Over 5000 Outdoor Products)
I am going to make 2018 my comeback year.  I drew a Montana Bison tag, so that is going my first hunt.  Then I will be going after a turkey, a bear, an antelope, a monster buck and a big bull elk.  So wish me luck! 
P.S.  My dream is to go on an African Safari, so if you like my blog, and want to donate to it, or want buy some stuff all the proceeds will go to making my dream come true.
---
I have selected 20 products that are discounted 10% to 50% off of Retail Price, that I have used hunting ,shooting  and fishing that have worked really well for me.
---
Special Order Quotes
Although I only display 20 products at a time, I have access to over five thousand products.  So you if you would like to get a quote on a special order item go to  my Contact Info page and send me a request.  I will reply back to you within 24 hours.
---
 Terms & Conditions
All merchandise is subject to a manufacturer inspection upon arrival before the return will be finalized.  All merchandise returned will be processed within 10 business days. Returns must be sent back within 30 days of the invoice date or restocking fees or a 15% will be applied. For a prompt refund please send a copy of your invoice and a letter of explanation for the return. All return shipping must be prepaid; no COD's will be accepted.
---
Shipping
All products ship within 24 to 48  hours of receipt of payment.  We ship USPS Priority Mail and UPS Ground.  We will ship overnight air or 2nd Air ship if requested.
---
Privacy Policy
Any information obtained from customers needed to place an order is held in the strictest of confidence, and not shared with any other companies in anyway.
---
Memberships